Premier auto service and repair; Dynamic Performance Auto: The History of Lexus
Lexus, a luxury offshoot of the Japanese manufacturer, Toyota, is one of the world's most recognizable luxury vehicles. If you're lucky enough to own a Lexus, know that your Lexus car service and quality is vested in decades of commitment and passion to automaking. Here, at DPA we've compiled a short history of Lexus for Lexus owners. Why not, after all, know more about what you drive?
The Beginning: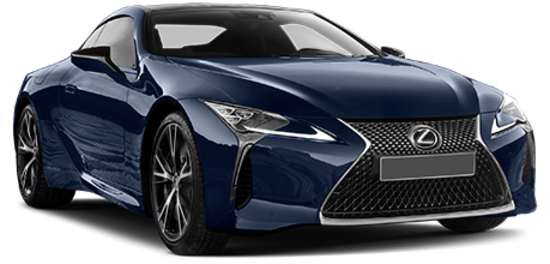 The Lexus brand first debuted in the U.S. market in 1989, with the release of the Lexus LS, code-named F1 (Flagship 1). The debut of the Lexus LS was the culmination of over 400 prototypes, 24 engineering teams, 60 designers, and the multi-year vision of Toyota chairman, Elli Toyota, who took on the challenge of building "the world's best car." Elli Toyota went to great lengths to create this world-class car that could "take on" the Germans.
In fact, the idea for the Lexus began in 1983, but it wouldn't be fully developed until 6 years later. Rumor has it that Toyota even rented a property in Laguna Beach, California, in 1985 to observe the purchasing behavior of wealthy, would-be buyers. 219 prospective names were drafted for the Toyota: among them, Vectre, Verone, Chaparral, Calibre, and Alexis, the latter being the front-runner.
The name Alexis was eventually changed to "Lexus," which some claim is the combination of the words "luxury" and "elegance." The design for the Lexus logo went through a rigorous design process as well. The final design for the Lexus logo, the one we see today, was meant to embody "the relentless pursuit of perfection" and was, according to Toyota, rendered using a precise mathematical formula.
The Lexus LS 400 was highlighted as one of the best cars for the money at the time, holding incredible value over its competitors such as the Mercedes-Benz S-class and the BMW 7-series. Toyota went on to sell over 16,000 Lexus models that year, and nearly 64,000 vehicles the following year. Soon, Lexus built up a reputation as a dependable, yet affordable, luxury vehicle with first- class Lexus service. This reputation won Lexus acclaim all throughout the 1990s, and the brand remains a storied favorite even today.
High Standards
The Japanese are passionate and meticulous, cultural traits that have helped add appeal to the Lexus. Toyota is notoriously stringent with its employees and standards, demanding only the best quality work—which, in turn, translates to high-quality cars.
Lexus paint inspectors, for example, are required to pass a test testing their skills four times a year to be allowed to continue working on the line. Only the best of the best within manufacturing at Toyota can apply to work for Lexus. After a rigorous application and approval process, if accepted, they become a 'Takumi' (artisan), a title considered a high honor.
Another aspect of the high reputation of Lexus service harkens back to its IDEAL (Impressive, Dynamic, Elegant, Advanced, and Lasting) development process, and has 500 precise standards (known as "Lexus Musts") that must be met before any vehicle can be shipped off the production line. No wonder Lexus owners are so pleased with their vehicles!
Professional Lexus Car Service
While Lexus vehicles are exalted for their longevity, like other vehicles, they require regular Lexus car service and maintenance to stay in tiptop shape. It's key that you find a reliable mechanic who can work with and observe your Lexus vehicle throughout the years. Thankfully, Dynamic Performance Auto makes that easy.
Our team of top-grade Lexus approved mechanics have been widely praised for dedication to quality and customer service. Each of our Lexus approved mechanics has been certified and has received specialized training for Lexus service and maintenance. Don't leave your Lexus vehicle in the hands of some inexperienced, uncertified, or someone who will do a rush job. We've worked with hundreds of Lexus vehicles over the years and we know just what Lexus service your vehicle needs. While never compromising quality, we provide high-class service at a fraction of the cost of major Lexus dealerships. Give us a call today to book Lexus authorized service for your luxury vehicle.